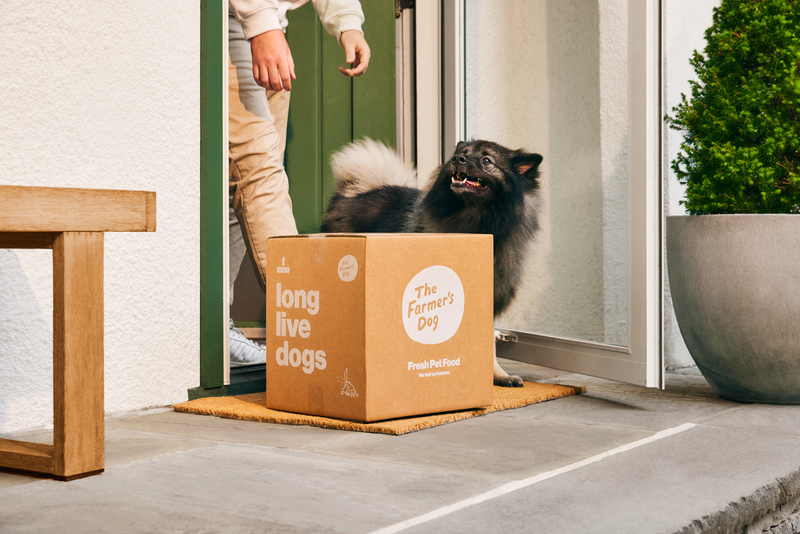 Leading the Pack Since 2004
Pet Care Services in Rockville Centre, NY
Pet Sitting, Dog Walking, Grooming & More
At Woofie's® of Mid Nassau County, we understand the important role that your furry family member plays in your life. Whether you have a lively young Labrador retriever with boundless energy or an elderly Shih Tzu that needs extra care and attention – pets are part of the family! That's why our team is committed to offering customized pet care services that cover every aspect of wellness and well-being for your furry companion.
Our experienced Rockville Centre pet care professionals go above and beyond to provide personalized services tailored to meet each individual animal's needs, from grooming and walking to pet sitting and overnight care. If you're going away, whether it's for a day or a weekend, we've created a safe and healthy environment where you can feel confident leaving your pet safely with us.
To learn more about all our Rockville Centre pet care services, give us a call at (516) 210-2182.
Comprehensive Services to Fit Your Needs
From dog walking to pet sitting, our team of expert caregivers will provide your pet with all the love, attention, and care they deserve. We believe that pets are not just animals, but an essential part of our family, and we strive to provide top-notch services that reflect that.
Mobile Pet Spa
We have carefully designed our spa with your convenience and your pet's comfort as our top priorities. Rest assured that your furry friends will receive the utmost pampering and personalized attention they deserve to stay happy and healthy. Say goodbye to the stress of taking them to the groomer!
Dog Walking
Our experienced pet care professionals provide personalized dog walking services to cater to your pup's unique needs, ensuring they receive exceptional care every time. Rest assured, we prioritize your peace of mind by providing the love and attention your pet deserves.
Pet Sitting
Whether you're going away for the day or longer, we've got you covered. What sets us apart from other pet sitting services in Rockville Centre is that we cater to a wide variety of pets, not just dogs and cats. Rest assured that your beloved companions will receive the attention and care they deserve.
In-Home Overnight Care and Bed & Biscuit Care
Woofie's® of Mid Nassau County offers two overnight pet care options. With our in-home overnight care, one of our pet care professionals will stay at your house from 7 pm to 7 am. Our Bed & Biscuit Overnight Care™ offers 'round-the-clock care at one of our pet sitter's homes.
We Prioritize Safety & Security
At Woofie's® of Mid Nassau County, we understand that your pet is a cherished member of your family. That's why we take pet safety seriously and put it at the forefront of all our services. From pet sitting to dog walking to grooming, we make sure your pet is safe and secure at all times.
Our trained professionals are well-equipped to handle any situation that may arise, ensuring your peace of mind while you're away from your pet. You can trust that your furry friend is in good hands with our Rockville pet care team, where pet safety always comes first.
To book pet sitting, dog walking, grooming, or another service, reach out to Woofie's® of Mid Nassau County today at (516) 210-2182.