Your Trusted Partner in Pet Care
Pet Sitting • Dog Walking • Mobile Pet Spa
Wall sign inside a Woofie's location. Cut to the Woofie's van driving down a residential street. Cut to a woman walking and petting a smiling dog. Cut to a Woofie's pet groomer blow drying a dog in the Woofie's mobile pet spa van and other interior and exterior shots of the Woofie's van. Cut to close-ups of some of the dogs Woofie's has groomed. Cut to a Woofie's dog walker walking a dog down the street then petting the dog. Pet Sitting, Dog Walking, Mobile Pet Grooming &
So Much More
Taking Personalized Home Pet Care to the Next Level
Pets are beloved members of your family, and just like any other family member, they have their own unique needs and personalities. That's why conventional pet care programs just won't cut it! At Woofie's®, we have a bone to pick with cookie-cutter pet care companies. We are a pet care company that is about so much more than just walks and washes.
Your Trusted Pet Experts
Our local Woofie's teams are passionate providers of personalized pet services, including pet sitting, dog walking, mobile grooming, and more. They take the time to get to know you and your pet so that they can provide them with the best care. Whether you are looking for in-home pet care for your dog, cat, fish, iguana, or ferret – or another beloved pet – Woofie's is the one to trust for compassionate and attentive services.
Give Woofie's a call at (844) 474-9663 for personalized home pet care!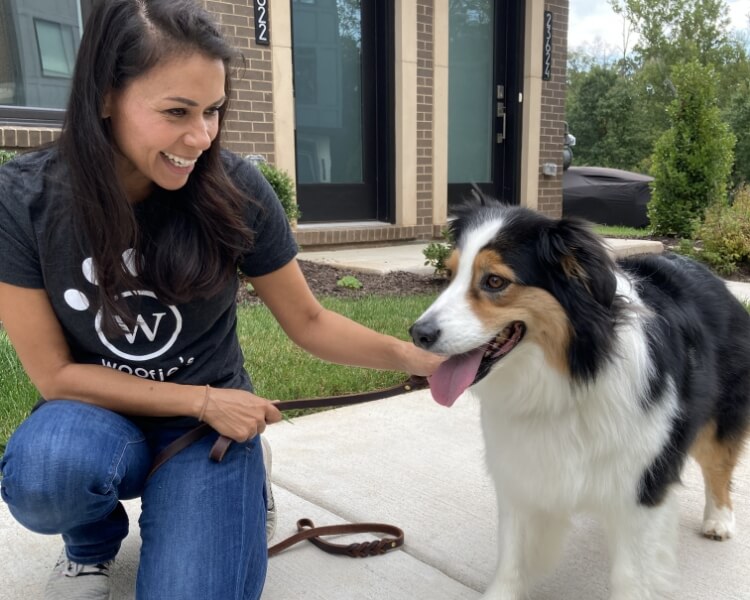 Our Services
Whether you're going on vacation and need a trustworthy pet sitter or want to pamper your pet with full-service mobile grooming, your local Woofie's team is ready to help. Their experienced pet professionals will give you the peace of mind of knowing that your pet is in the best possible hands.
Pet Sitting

Going on vacation and need someone to care for your pet in your absence? With Woofie's pet sitting services, you can rest assured your pet will be safe and happy so that you can enjoy your time away.

Explore Care Options

Dog Walking

Worrying about your dog while you're at work or away for the day is stressful. Woofie's is here to help with mid-day walks, visits, and more!

Pick Your Schedule

Mobile Pet Spa

Designed with your convenience and your pet's comfort in mind, Woofie's mobile pet spa brings the premium grooming salon experience right to your front door.

Pamper Your Pet
Designed with Convenience in Mind
Woofie's is committed to making pet care services more convenient for pet parents and providing individualized care to their pets. Each Woofie's team brings our services to you and tailors your pet care program to meet your pet's unique needs. Does your pet prefer brisk walks to exert their energy or slow, sniff-filled strolls? Woofie's is ready to accommodate these and other preferences. Never worry about rushing out to doggy daycare or dragging your pet to the groomer on the weekend – with Woofie's, you can sit back and relax while the professionals take care of it all.
Woofie's prioritizes the health, safety, and happiness of your pets, and every Woofie's team member is trained and experienced in professional home pet care. High-quality, trustworthy home pet care has never been easier or more convenient.
Woofie's always puts safety first, and we take the time to earn your pet's trust (and yours too!), so we can give them the best possible care.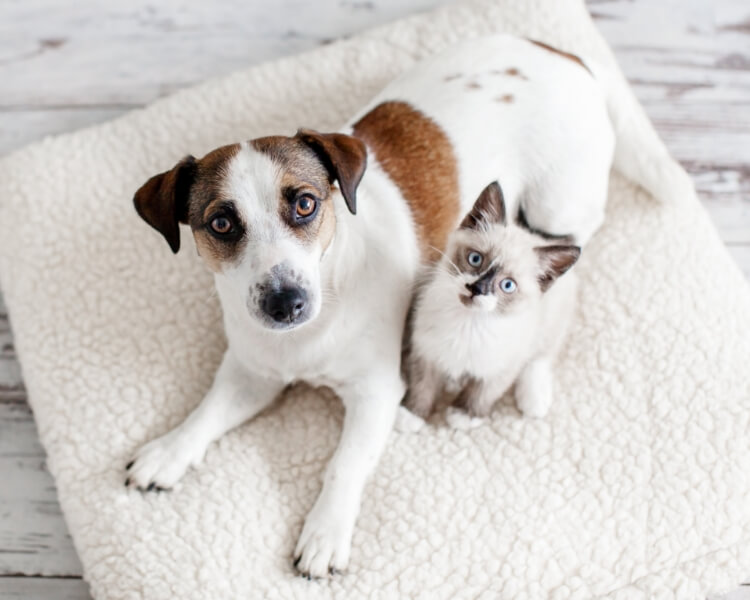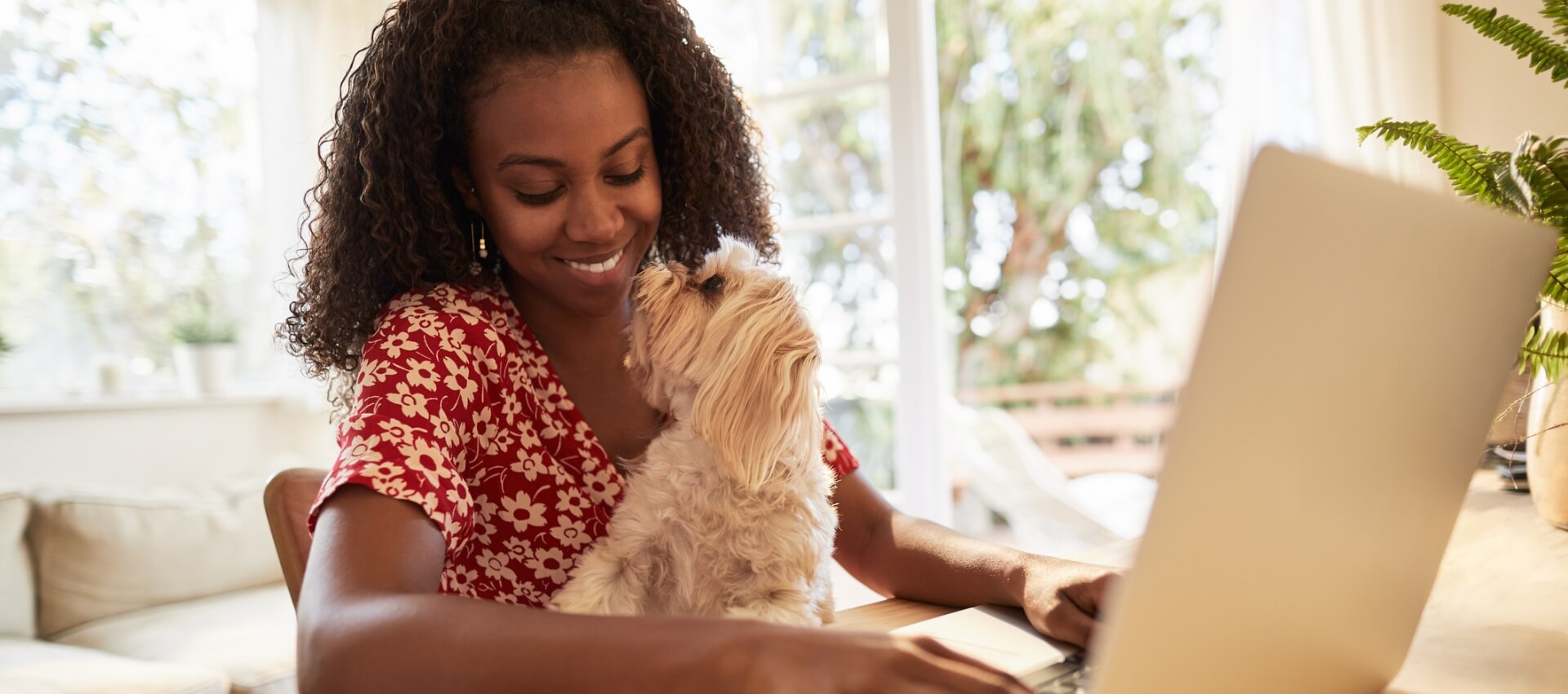 - SHanna

"They go the extra mile to make you and your pet feel comfortable… They are like family to us."

- Ramona

"Their service and professionalism is top notch. We are glad that we found them."

- Jim

"Our vacations are more fun knowing the pets are in excellent hands, and the addition of the mobile spa makes Woofie's the go-to place for pet care!"

- Jennifer

"Woofie's provides excellent service to your pet with daily notes, updates and plenty of love."

- Tiffany Woofie's Tips & Tricks

Explore our blog for helpful grooming tips, pet care pointers from our purr-fessionals!

Read Our Blog

Own a Woofie's Franchise

Turn your passion for pets into a rewarding career by becoming a Woofie's pet franchise owner.

Become An Owner

Join the Pack

Be part of an amazing team of pet sitters, dog walkers, and mobile groomers.

Career Opportunities