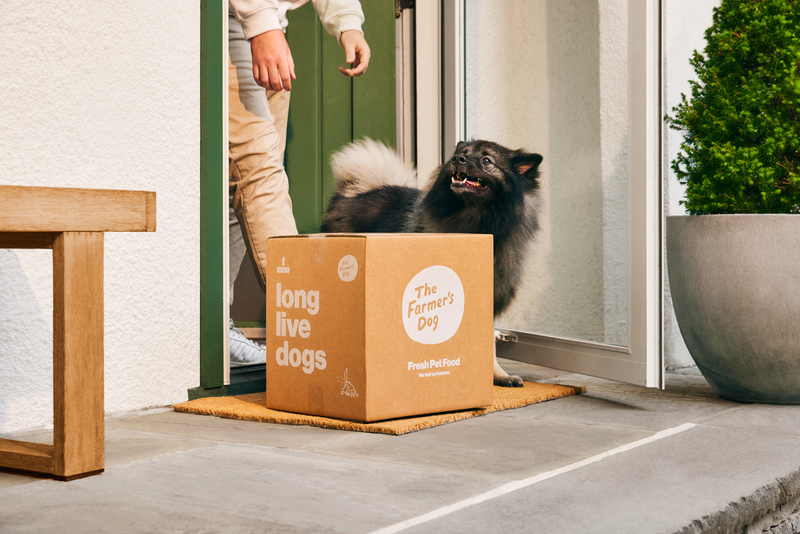 Leading the Pack Since 2004
Professional Pet Services in Pittsford
Providing Quality Care for Your Beloved Pet
The bond between people and their pets is a special one. Pets are part of the family and require love, attention, care, and trust to thrive. When it comes to finding trustworthy pet care services for your beloved pet, you want only the best. Quality pet care should not be taken lightly as this can make or break the relationship between you and your furry friend.
At Woofie's® of Rochester, we understand that pets are family members, and they require personalized care. That is why we offer a wide range of pet services tailored to the individual needs of each pet and their owner. We are proud to be your local source for quality pet care in Pittsford.
It's important to find pet professionals who understand that each animal is unique with its own needs and personalities. Your local Woofie's® team genuinely cares about the well-being of your pet both physically and emotionally. Choosing our high-quality pet care services will ensure that your furry family member receives all the necessary attention they deserve so that you have peace of mind knowing they're in safe hands.
Pittsford Dog Walking Services
We provide dog walking services so that your pup can get the exercise and companionship they need throughout the day. Our walks range from 15 to 30 minutes and include stops for bathroom breaks, fresh water, and plenty of playtime. Plus, the walk will be tailored to your pup's preferences, so if they prefer a slow-paced sniff or a brisk stroll, our dog walkers will make sure they're kept happy.
Our Convenient Mobile Pet Spa
For those seeking even more convenience, our mobile pet spa is ideal for animals who don't enjoy trips to the groomer or just need a quick bath. We will come directly to you with all the necessary supplies and equipment, so no more messy baths in your kitchen sink! Our experienced groomers will work with you to customize a grooming package that fits your pup's needs, from basic baths to breed-specific haircuts.
Daytime and Overnight Pet Sitting in Pittsford
At Woofie's® of Rochester, we also offer overnight stays with our dog sitting services, so you don't have to worry about leaving your pup behind while you go out of town. Our sitters are carefully background checked and have a passion for animals, so they will make sure your pup feels right at home while providing them with plenty of love, care, attention, and activities throughout their stay.
Whether you opt for in-home pet sitting or our Bed and Biscuit™ services, you can rest assured that your pet will be receiving the love and attention they deserve while you're away. We strive to provide personalized pet care programs to fit any budget or lifestyle. Whether it be daily walks or weekly bathing sessions, let us help you create a tailored plan specifically designed for your beloved furry friend today!
Call (585) 206-4840 today to learn more about our pet care services in Pittsford.