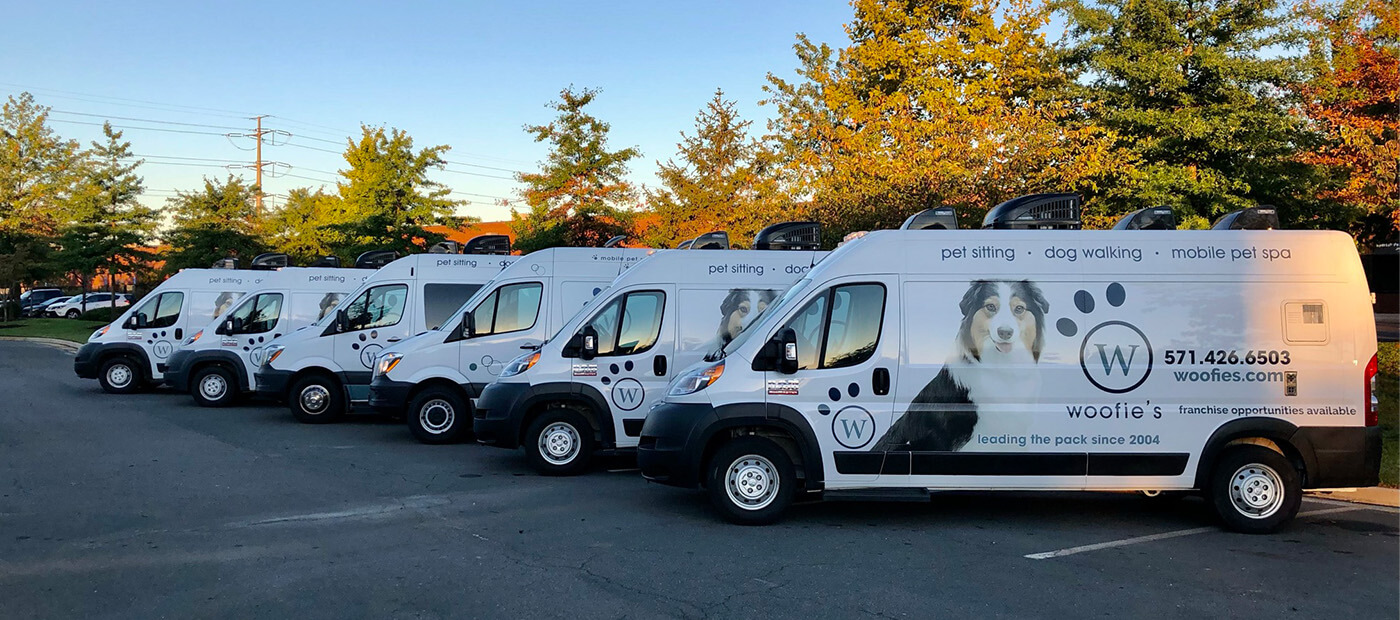 Leading the Pack Since 2004
About Woofie's®
The Story of Our Pet Care Company
We are lifelong pet owners and animal lovers, and for years, we were constantly being called upon by friends, coworkers, and family to pet sit while they were out of town. We loved getting to know new furry friends, but we realized that the reliable, personalized, professional pet care services that our friends and neighbors needed simply didn't exist in our community.
We opened the first Woofie's location in September of 2004 in Ashburn, Virginia. Word about our services spread like wildfire. Soon, we were busy seven days a week and had built a team of trustworthy pet care professionals to meet our customers' demands.
In 2011, at the request of many of our regulars, we expanded our services to include boutique mobile grooming. We started with one mobile pet spa van, and today, we have a fleet of seven vans running seven days a week that are all staffed by fantastic professional groomers.
In 2015 we moved into our corporate office and added a training center where pet owners and pet care professionals can learn pet CPR, first aid, and more. In 2018, Woofie's LLC was incorporated to build our franchise offering and make our services available to more and more communities.
Our Accolades
Woofie's has gone on to win numerous awards at local, regional, and national levels. We were named one of the Top 100 Small Businesses in the U.S. by the U.S. Chamber of Commerce and featured on CNBC's The Job Interview.
We're so proud to be considered a premier pet care provider in Northern Virginia, and we can't wait to bring our services to even more pet parents in the future!
Join Our Pack. Own a Woofie's!
If you're interested in turning your love of animals into your career, check out our franchising opportunities or job openings to see if Woofie's is the right fit for you!