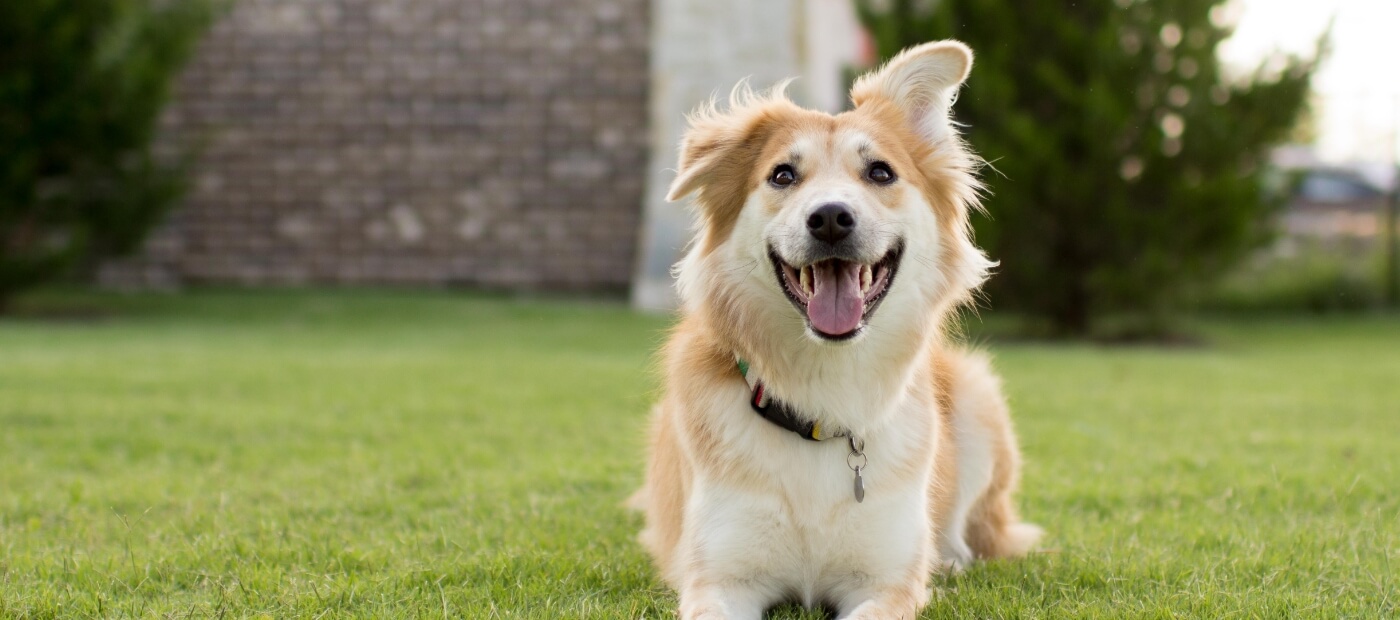 Leading the Pack Since 2004
Dog Training Classes
Improve the Pet/Owner Relationship
A well-behaved dog makes life easier for pet parents. Whether you are taking your dog for a walk, letting them run and play in a park, or trying to keep them off your living room furniture, having a dog who listens and responds to commands will make life a bit less stressful and help you avoid problems. All dogs require training and will not learn how to behave around people and other pets if they aren't taught. An untrained dog can make it difficult for pet parents to take their pet out in public and can lead to headaches at home. Woofie's® offers a variety of professional dog training classes for dogs of all ages.
Woofie's dog training classes include the following:
Puppy Pre-K

Semi-private (max 4 dogs)
Ages 9 – 15 weeks
Once weekly for 7 weeks

Puppy Kindergarten Class

Semi-private (max 4 dogs)
Ages 15 weeks – 6 months
Once weekly for 7 weeks

Play-Based Learning Puppy I Class

Semi-private (max 4 dogs)
Ages 12 – 18 weeks
Once weekly for 7 weeks

Play-Based Learning Puppy II Class

Semi-private (max 4 dogs)
Ages 4 months – 1 year
Once weekly for 7 weeks

Adult Basic Obedience

Semi-private (max 4 dogs)
Ages 6 months and up
Once weekly for 7 weeks

Intermediate Obedience

Semi-private (max 4 dogs)
Ages 6 months and up
Once weekly for 7 weeks
Prerequisite: Puppy Kindergarten, Adult Basic Obedience, or Test-In Option
Woofie's also offers the following private training classes:
Private Training for You & Your Dog
Private Training for Your Dog
Bed & Biscuit (Boarding) & Train
Contact Woofie's® Reston-Herndon-Sterling today at (703) 719-4170 to learn more about our dog training classes!
Our Philosophy
Woofie's believes that dog training should be relationship-based and that building trust and mutual respect is key. Woofie's trainers help pet owners understand how their dogs think and communicate so that they can better communicate commands. Woofie's training philosophy is backed by scientific research and embraces kindness, patience, and love for all dogs. If you're ready to build a stronger relationship with your pup and help them better navigate the world, reach out to Woofie's® Reston-Herndon-Sterling to learn more about our dog training classes.
Training for Every Stage of Pet Ownership
Whether you've had a dog for a while or are simply considering becoming a pet parent, Woofie's trainers can help you at every stage of pet ownership. If you are currently thinking about getting a puppy or rescue dog, Woofie's trainers can help you with your decision. They'll assess your lifestyle and make recommendations about which breeds will be best for you. If you're going the rescue dog route, they can assess the dog's temperament and mindset to determine if they are a good fit for you.
For those who already have a pup, Woofie's training classes will help promote good manners in your dog and teach you how to best interact with them. If your pup has unwanted behaviors, the trainers will assess their behavior and work together with you to address them.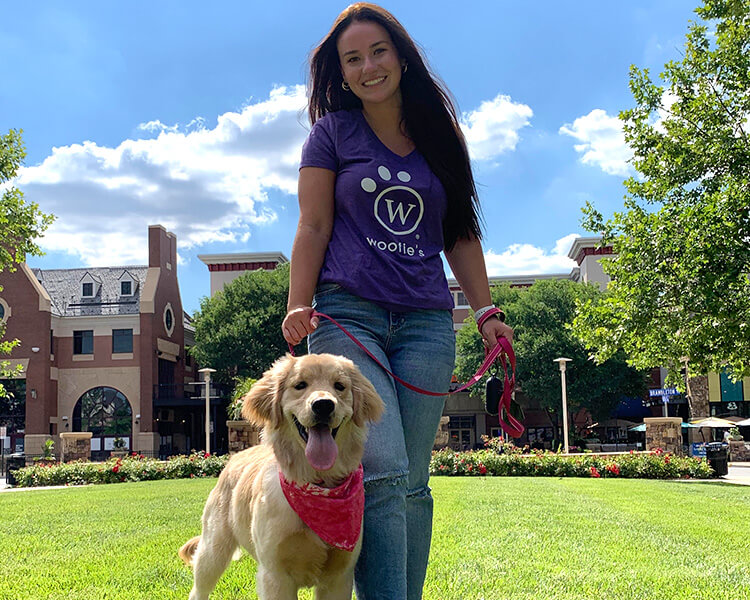 Meet Our Trainers
Michele Khol, Certified Dog Trainer (IACP)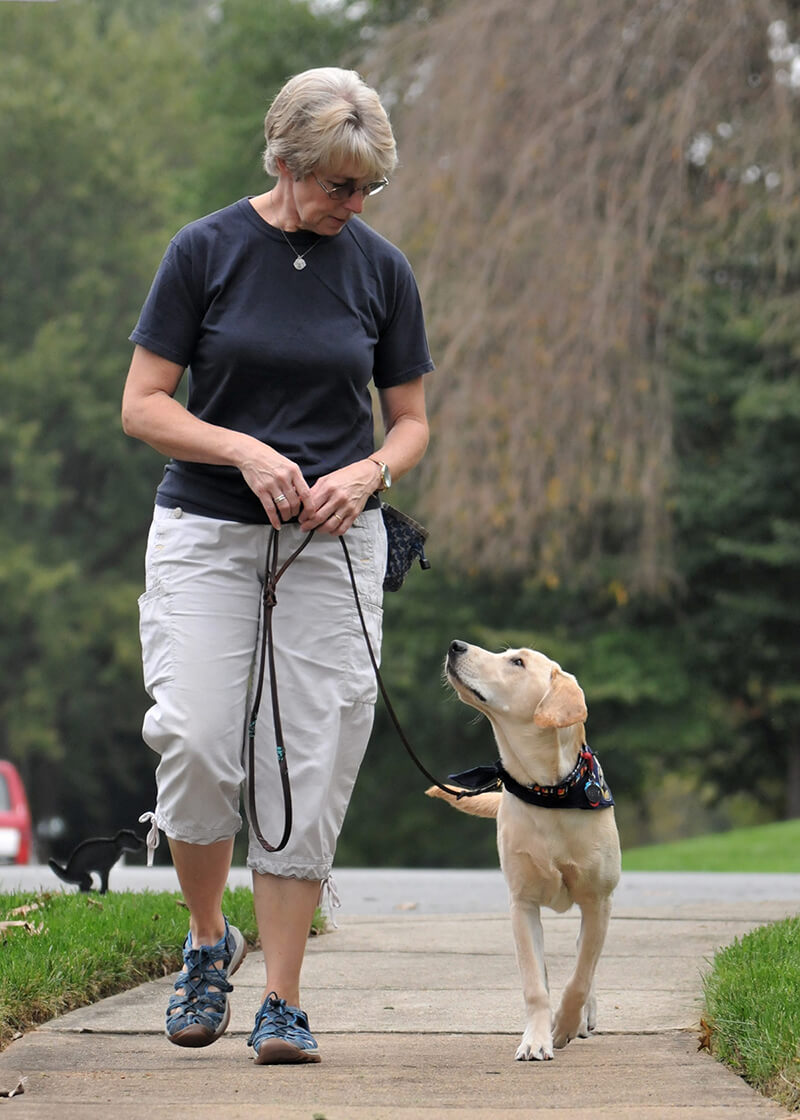 Michele Khol is a certified dog trainer with over 19 years of experience in the dog training industry. She is extremely passionate about exceeding your expectations with dog training and education, giving you quality results and superior customer service! Michele has applied her skills and experience to helping individuals develop and nurture good canine behaviors with a relationship-centered approach. Through positive reinforcement, you can create mutual respect and harmony between you and your dog and teach them to be successful in any situation! Building a strong bond between a dog and their human allows them to work together with loose leash guidance and without negative restraints.
Michele emphasizes the importance of knowing that the human/canine relationship is a two-way street: that pet dogs need great training, obedience and communication skills and their owners need training, patience and education to achieve that relationship. She will help you with proper "tool" selection and education, making sure the tools you are using are right for your dog and right for you!
One of the most important aspects of dog training is FUN! Training your dog should be a fun experience for both the human and the dog. Seeing that spark of recognition in a dog's eye when they "get" what their human is asking is one of the most exciting times in dog training. Michele's training approach is to always help the owner remember the FUN in training while we teach our dogs the skills they need to be happy members of our families.
Michele's certification is through the International Association of Canine Professionals (IACP), an internationally recognized dog training organization. She hones her skills daily as owner of MK9s LLC dog training and the Director of Operations and K9s Programs of MK9s Service Dogs. MK9s Service Dogs is an all-volunteer 501(c)3 public charity placing service dogs with veterans with physical and mental disabilities. Michele is an active professional member of IACP, a Certified Canine Athlete Specialist, a Certified Service Dog Trainer and is certified with AKC to perform S.T.A.R Puppy, CGC, CGCA and UCGC tests for the public.
As a Certified Canine Athlete Specialist, Michele understands the importance of having a safe exercise program for a canine. Michele has been trained and certified in creating conditioning programs to prevent injury or re-injury in canines.
---
Eliza Jamison CPDT-KA and AKC Evaluator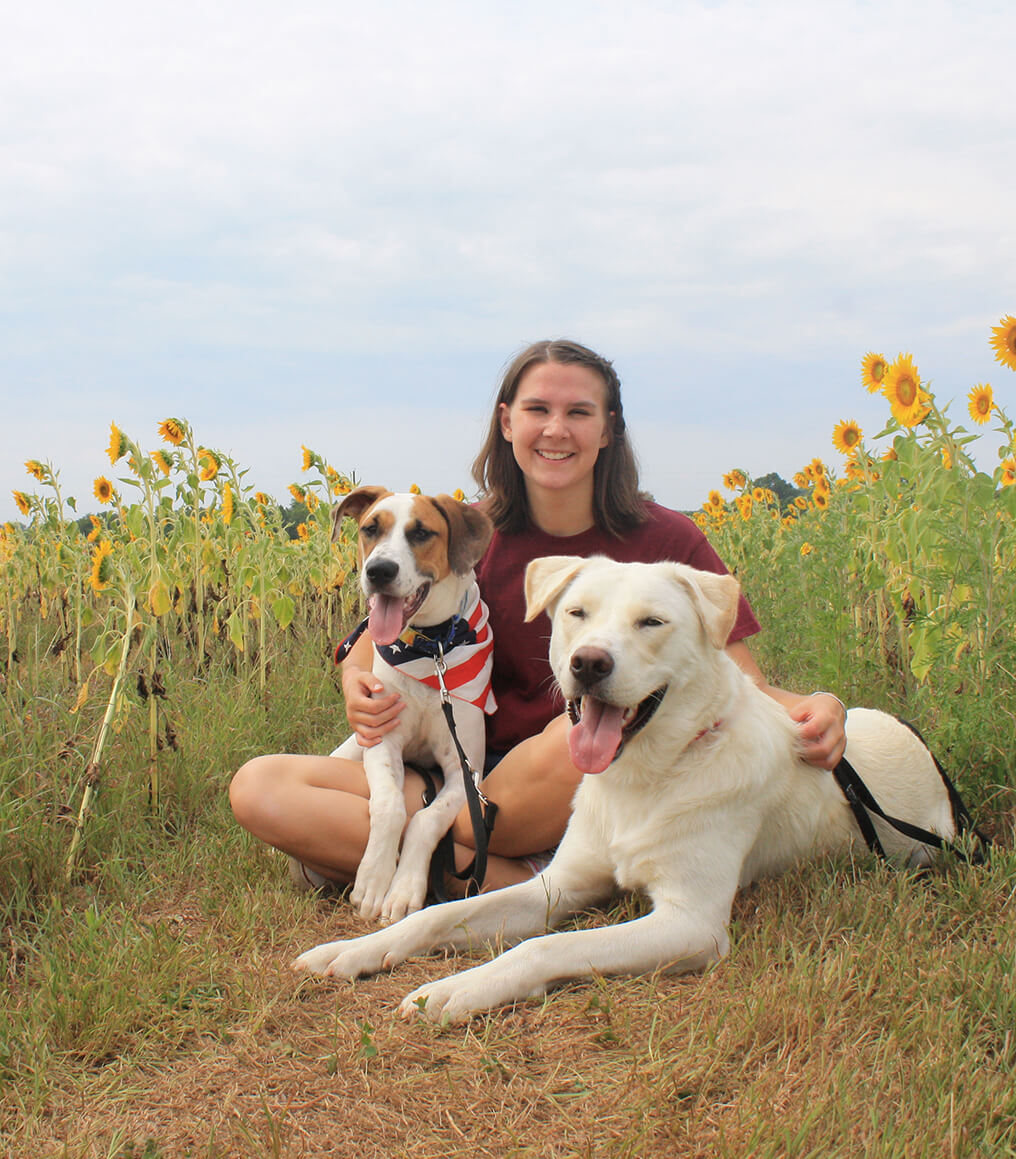 Eliza Jamison has worked with pets and animals of all kinds. Her experience has allowed her to hone into specialties like canine behavior modification, basic to advanced obedience training, and puppy socialization. She has worked under some of the best canine instructors Northern Virginia has to offer, such as Chris Baity, a Marine Corps MWD Kennel Master, with whom she trained with for 6 years. Under his direction, she learned positive reinforcement, instrumental and Pavlovian conditioning.
Not only is Eliza incredible with dogs but she is also great with humans! For the past 3 years, Eliza has taught group classes and conducted one-on-one private dog training lessons. She has a remarkable ability to assess your goals for your dog and determine the best training method - all while delivering a hands-on experience and teaching you along the way!
Eliza is currently working as the lead trainer for a non-profit organization called Semper K9, a distinguished organization known for providing custom-trained service dogs for disabled US Veterans. Eliza has worked with Semper K9 for 6 years and has graduated over 15 service dogs in that time.
Eliza is certified with AKC to perform S.T.A.R Puppy, CGC, CGCA and UCGC tests for the public, and AKC trick training. She is also certified for feline and canine First Aid. She currently is studying to become a CCDPT member.