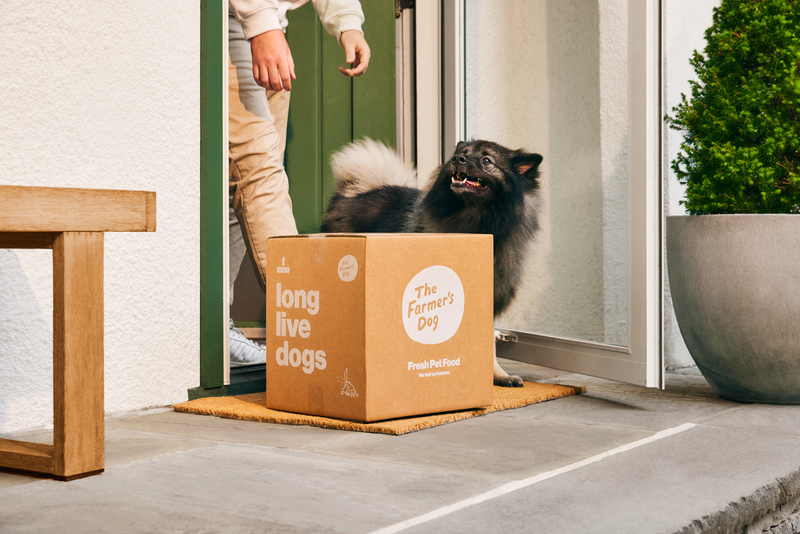 Leading the Pack Since 2004
Pet Care Services in Sterling, VA
Exceptional Nose-to-Tail Care Including Pet Sitting, Dog Walking, Mobile Grooming & More!
When you have to leave town and need someone to take care of your four-legged family member, you can't trust just anyone to be a pet sitter in Sterling. Not that loved ones wouldn't do their best, but it may not be up to the professional standards your pet is used to when it comes to pet sitting.
With Woofie's® of Reston-Herndon-Sterling, you can trust that our certified pet sitters and dog walkers will provide exceptional overnight pet sitting services in Sterling that keep you from worrying about your pet while you're away on business or leisure.
We have various pet care solutions in Sterling that give you peace of mind, including:
Dog walking – Your pet still deserves to get out and about and stay active even when you're not home. Our dog walkers ensure your animal gets the exercise they need.
Overnight pet sitting – Whether you're gone a day or a couple of weeks, your pet should have an experienced pet sitter keeping them comfortable and happy.
Mobile pet spa services – Give your pet the premium nose-to-tail care experience they need to relax and get cleaned and groomed.
Pet transportation – If your pet has difficulty traveling, we can provide pet transportation assistance to safely get them from point A to point B.
Dog training – Does your furry family member need assistance listening and following directions? We can help solidify you as the top dog of your pack.
Our comprehensive pet solutions are cost-effective and completely customizable because no two pets (even the same breeds) are exactly the same and require tailored care. You'll always get that with our pet care services in Sterling.
Our Sterling Pet Care Support is Available for All Animals!
While most pet care facilities only work with cats and dogs (with restrictions on certain breeds at that), Woofie's works with all animals! We love supporting and building relationships with your rabbit, ferret, snake, gerbil, iguana, hamster, fish, etc. Our services are available to your unique family members, offering overnight pet support, transportation, and training when you need it most.
Why Sterling Customers Prefer Our Team Over Others
When you partner with our team members, you gain access to various perks that other similar companies may not be able to match or offer.
Free consultations
Our dog walking services come with a free consultation because we want to build a rapport with your furry friend from the very beginning. You and your pet deserve to feel comfortable with our dog walkers.
Personalized pet care
We don't offer one-size-fits-all pet care because every animal is unique. Partnering with us means you can customize your Sterling pet services to suit your schedule and your pet's needs.
Certified pet experts
Our pet sitters, dog walkers, and professionals are Woofie's certified and hold other qualifications in pet first aid and CPR. We ensure that our team has the necessary training to ensure health and safety above everything else.
National Recognition. Local Pet Sitting Support.
Are you tired of working with large brands that only see you and your pet as an account number? A nationally recognized brand backs our Sterling location, but we localize our services to meet your needs. You can count on our professionals to use their industry-wide knowledge to prioritize your pet every time.
Professional Overnight Pet Sitting Your Always Count On
Overnight pet sitting isn't a job for just anyone. You've probably seen videos of seemingly professional pet sitters not treating clients' homes or pets with the utmost respect and care. You never have to worry about that with our Sterling overnight pet sitting services. In fact, we guarantee peace of mind, reliability, and safety when you leave your animal in our capable hands.
For exceptional overnight pet sitting, mobile pet spa, pet transport, and dog walking services, trust Woofie's® of Reston-Herndon-Sterling. Call (703) 827-1665 to get started.