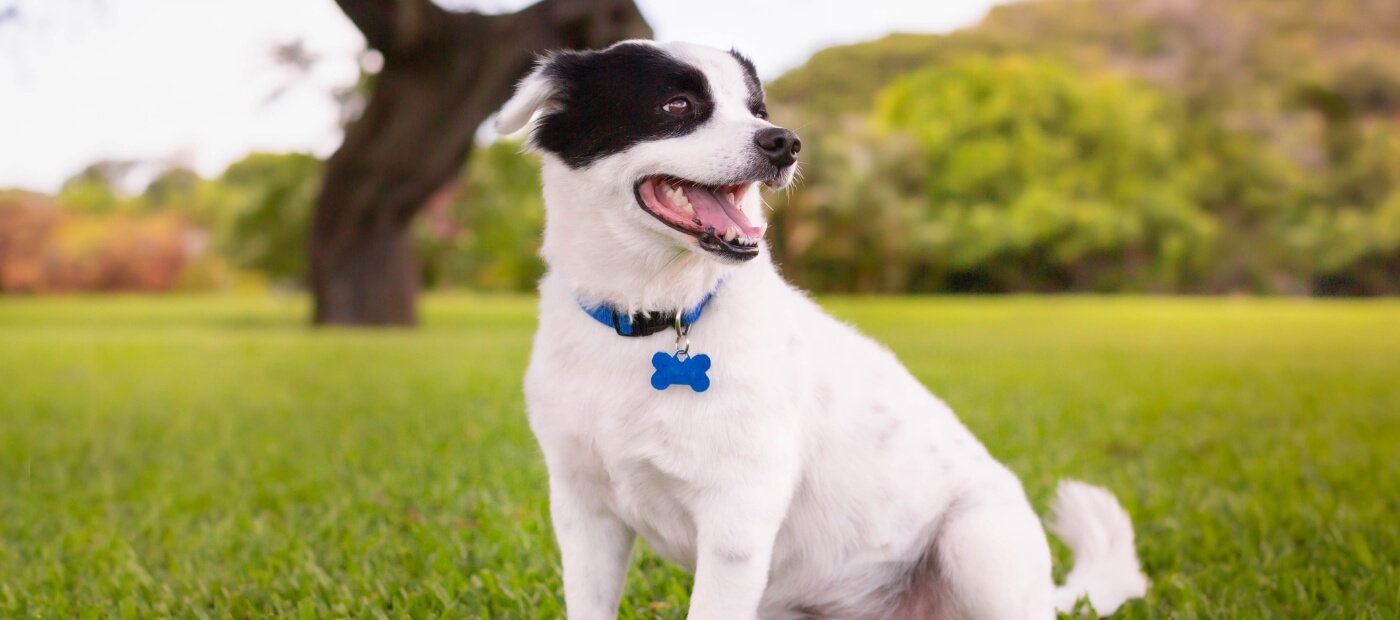 Mobile Pet Spa in Greenville
Mobile Pet Spa Services in Greenville, SC
Convenient Dog Grooming & Pet Care At-Home
Looking for the best pet spa services in Greenville, SC? Woofie's® of SE Greenville is proud to provide convenient, high-quality grooming and pet care solutions for your furry friend. Our team of experienced Pet Stylists and Groom Techs will travel to your home with everything needed to give your pup a top-notch grooming experience.
Woofie's team of Pet Specialists is trained and certified to care for any size or breed of dog, from Chihuahuas to Great Danes. We value your trust in us and aim to always provide your pet with a clean, safe, and relaxing environment every visit. We hope to pamper and provide grooming services that relieve your and your pet's stress.
Choose our Greenville mobile grooming services for a full-service experience to help your pet look and feel their best – complete a contact form to book today!
What's Included in Grooming Services?
Once the mobile pet spa rolls up to your home, we'll get your pup ready for their appointment. Depending on the breed and coat type and any specific services you're looking for, you can expect your dog's grooming services to include:
Bathing and Brushing

Styling and Blow-Drying

Nail Trimming

Ear Cleaning

Teeth Brushing
If you're unsure of what kind of grooming your dog needs or even how often their hair needs to be cut, we are always happy to provide you with advice or tips and answer any questions you may have!
Skip the Dog Groomer – Schedule a Visit from Woofie's Mobile Spa
Instead of subjecting your pup to another car trip to the local groomers or taking up valuable time during the weekend, why not bring the pet spa services to your home instead?
Woofie's® of SE Greenville is proud to offer a stress-free grooming and pampering experience designed with your convenience and pet's comfort in mind. We tailor each visit to your pet's needs and provide a clean environment.
Dial (864) 202-6933 or contact us online to book an appointment!


Location

Wherever you are! We'll bring our Pet Spa anywhere in our service area. If you live outside of our service area, your groomer will meet you at the Woofie's® office or another agreed-upon location.

Reminder

Woofie's® will send a reminder a few days before your appointment. Send us a confirmation back (just a "Got it!" will do), and if you don't plan to be home, respond by confirming our alternate access method.

Access *Cat grooming options vary per location.

You will need to be home for your appointment unless you have already provided an alternate access method for your groomer. If you won't be home, please make sure to respond to your reminder to confirm our access method. For cats and new clients, you are required to be home for your appointment.

Safety *Cat grooming options vary per location.

Please provide proper equipment (leash, collar, or carrier for cats and small dogs) so that we can safely transport your pet in and out of the van. You're also welcome to carry your pet in and out, just let your groomer know! We are pet experts, but in the rare case that a pet is un-groomable due to behavior or health issues, there will be a minimum $20 fee.

Payment *payment options vary per location

We accept Visa, Mastercard, AmEx, check, or cash. We request that every client keep a card on file to secure their Mobile Pet Spa appointments. You will receive an itemized invoice after the service, and your card will be charged within two business days. During this time, you can ask any questions or add gratuity. A receipt will follow after payment is processed.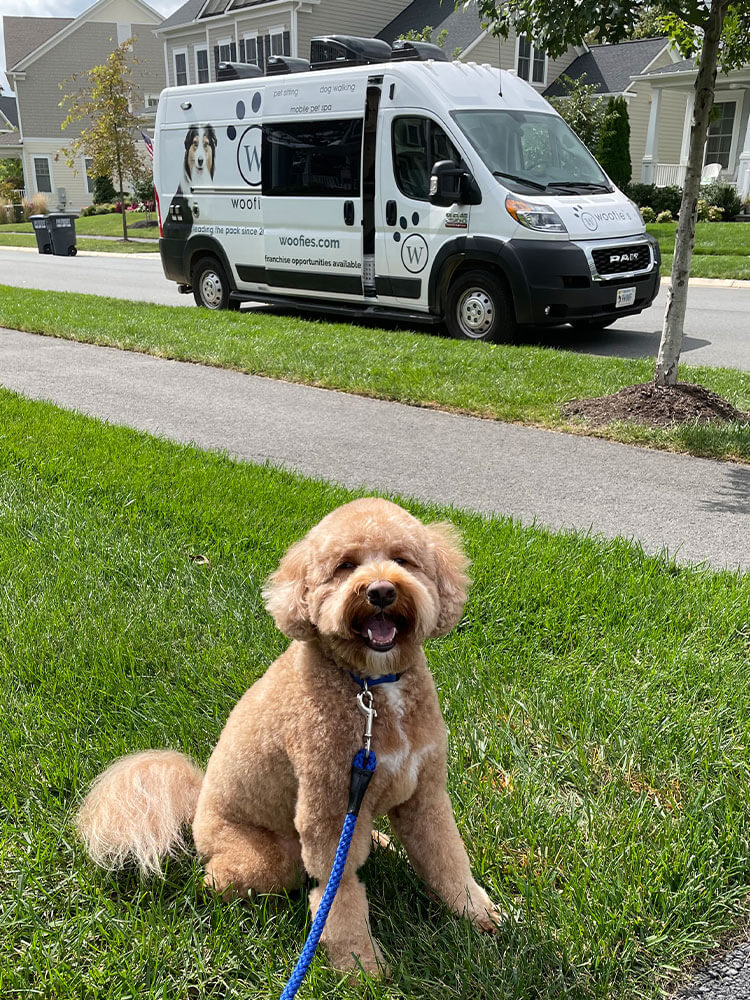 Can I just get a Nail Trim?

Absolutely. We will work with you to schedule the nail trim when we are in your neighborhood or advise you on special events where you can come to us.

What do you recommend for a dog that sheds?

Shedding is a natural process that occurs when dogs release excess fur and can be a major issue for pet parents depending on the time of year AND the type of dog you have. Woofie's expert groomers can assist your pet's natural shedding process with our 3-Step DeShed Treatment! All three steps within the Woofie's 3-Step DeShed Treatment utilize a specially patented Coat Release™ technology to remove mats and tangles and release excess fur easily – without pulling or damage!

Our DeShed Treatment is safe for all dogs, puppies, and all coat types.

What does special handling mean?

Special handling typically refers to pets who may have special needs due to size, coat condition, age, or medical needs. Sometimes pets may incur a special handling fee due to one of these scenarios.

Can I request a groomer?

Yes! If you love your groomer, please feel free to request them for your next service. 

How long does the grooming take?

We estimate between 1 hour to 2 hours depending on the breed of your pet, condition of the coat, frequency of grooms, and your pet's behavior. 

Is there a weight/size limit?

All our locations do set their own weight and size limits. Typically, dogs below 80lbs can be accommodated. Please check with your local Woofie's for specifics.

Do I have to be home for the groom?

We do request that you are home for at least the first appointment. After your first groom with us, we can discuss if alternative access is an option for you so you do not need to be home for future grooms.

Will the groomer come to the door to get the dog, or do I need to bring him out?

Upon arrival, your Woofie's groomer will come to the door to get your pet. Once your pet's grooming appointment is complete, we'll bring them back to you – pampered, fresh, and clean!

Can I be in the van with my dog during the grooming?

It is our company policy that clients are not allowed in the van during the actual groom unless it is a health or behavior-related issue where the groomer requires the client's assistance. The safety of your pet is always our first priority!

Can I see inside the van or take a tour?

Absolutely – in fact, we encourage it! Just let us know at the time of booking your appointment so we can be sure to let the groomer know. 

What kind of products do you use? Are they hypoallergenic?

We offer a variety of premium luxury shampoos for you to choose from. We do offer Hypoallergenic options.

If I bathe my pet, would the grooming price be less? Can we have the groom without the bath?

The price of the groom will be the same whether you bathe your pet prior to the groom or not. Our Pet Stylists typically will need to bathe your pet themselves to ensure the pet is fully clean, as a dirty coat can damage the equipment they use and could result in a less than perfect finish. 

On occasion, we may agree to you bathing the pet ahead of time due to behavior or medical reasons. We will work with you in more detail if that situation were to arise.

What if my pet is matted?

Mats on your pup's fur can be unsightly and, most importantly, painful to your pet. Woofie's takes the pain and stress out of dematting with our combination dematting treatment. We start by applying a dematting pretreatment to help soften and loosen the mats, then use a specialized dematting tool to safely and gently work through them. 15 minutes of brushing/dematting time is included in our core packages, if more time is needed, your Pet Stylist will discuss your options with you

Please Note: If mats are too severe to be humanely combed out, we may suggest shaving or veterinarian care.

What is the price for a groom?

Our starting prices are breed-specific, but there are also many other variables that factor into the price, such as the pet's behavior, the condition of the coat, how frequently your pet is groomed, and the size of the pet to name a few.

Do you need anything (connection to water or power) for the van?

Woofie's Mobile Pet Spas are state-of-the-art and fully self-contained. We do not need to connect to your home's power or water supply. 

What is included in a Luxury Bath/Mini Groom/Full Groom?

Our Luxury Bath service begins with a gentle coat brushing followed by a massaging bath featuring your choice of premium shampoo. Our no-tears, brightening face wash follows to cleanse away dirt and stains while the ears are gently sanitized to remove dirt and wax buildup. Next, nails are clipped and/or dremeled. We finish off with a thorough cage-free drying to remove any loose hair and a light, fragrant spritz.

Our Full Groom service is our signature Luxury Bath spa treatment plus a complete whole-body cut specific to your pup's breed or your personal preference. 

Does mobile grooming cost more than grooming in a brick-and-mortar salon?

Yes, Mobile Grooming is a specialized service. It offers convenience and utilizes luxury products. Mobile Pet Stylists are limited to the number of pets they can accommodate in a day, due to offering personalized, one-on-one attention. Your pet gets the groomer's undivided attention throughout the entire grooming process. Mobile grooming is not a high-volume business, rather it is a premium service designed to reduce the stress of grooming on your dog and to be a convenience and time-saver for you.

How often should my pet be groomed?

On average, most pets need grooming every 4 – 6 weeks, but every breed is different. It also depends on how long or short you like to keep the hair on your pet.

Want to learn more about the benefits of dog grooming? Visit our blog: 5 Key Reasons to Schedule Regular Dog Grooming