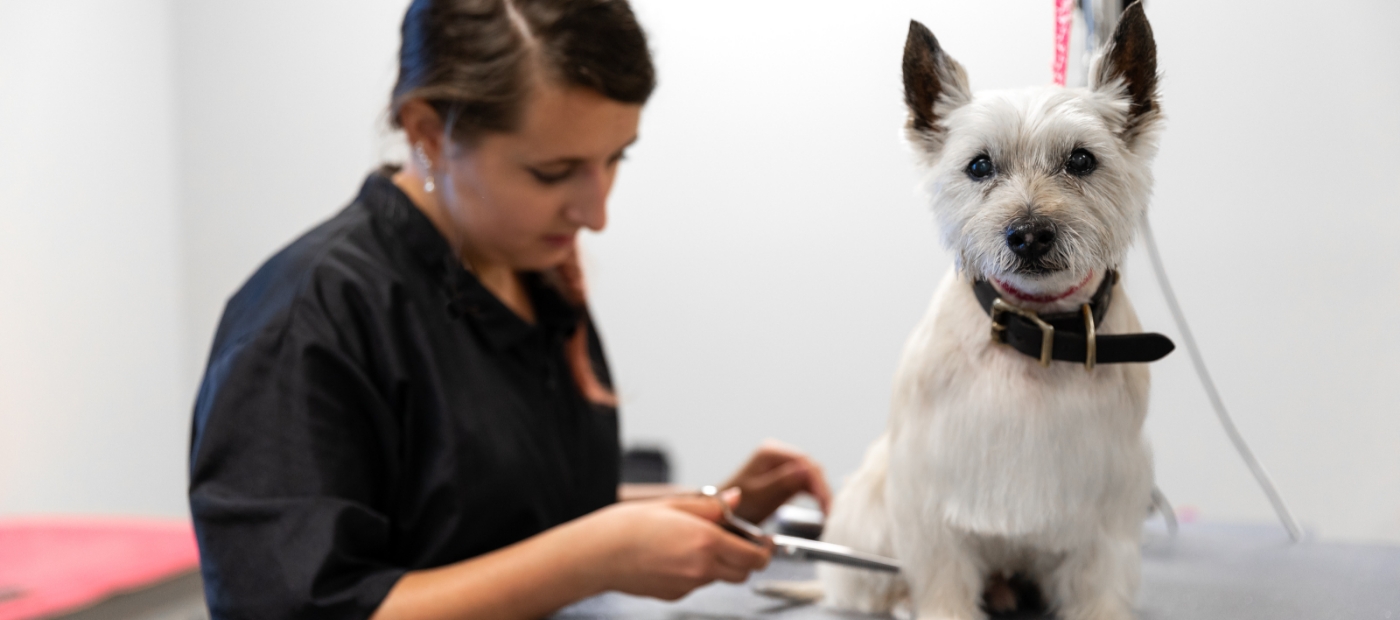 Leading the Pack Since 2004
Woofie's Accelerated Grooming School (WAGS)
Training Pet Groomers In The Industry's Highest Standards – The Woofie's® Way!
Woofie's Accelerated Grooming School (WAGS) is a first-of-its-kind, professional grooming school, combining more than 17+ years of experience in the pet care services industry with the knowledge and expertise of the Paragon School of Pet Grooming.
All students accepted to WAGS, receive practical, hands-on learning, in the highest standards of grooming, pet safety, and career professionalism, with opportunities for tuition assistance and employment at a Woofie's location. The WAGS curriculum combines online training within the comfort of your own home, along with hands-on experience and mentorship with an experienced Woofie's groomer. Students are trained to work specifically within a mobile environment.
Keeping in the Woofie's tradition of service, WAGS trainees will work closely with rescue/shelter groups as well as with clients, to hone the skills needed to complete the course. Upon graduation, all WAGS graduates will be given an opportunity to become part of the Woofie's team of talented, highly-qualified grooming professionals and stylists.