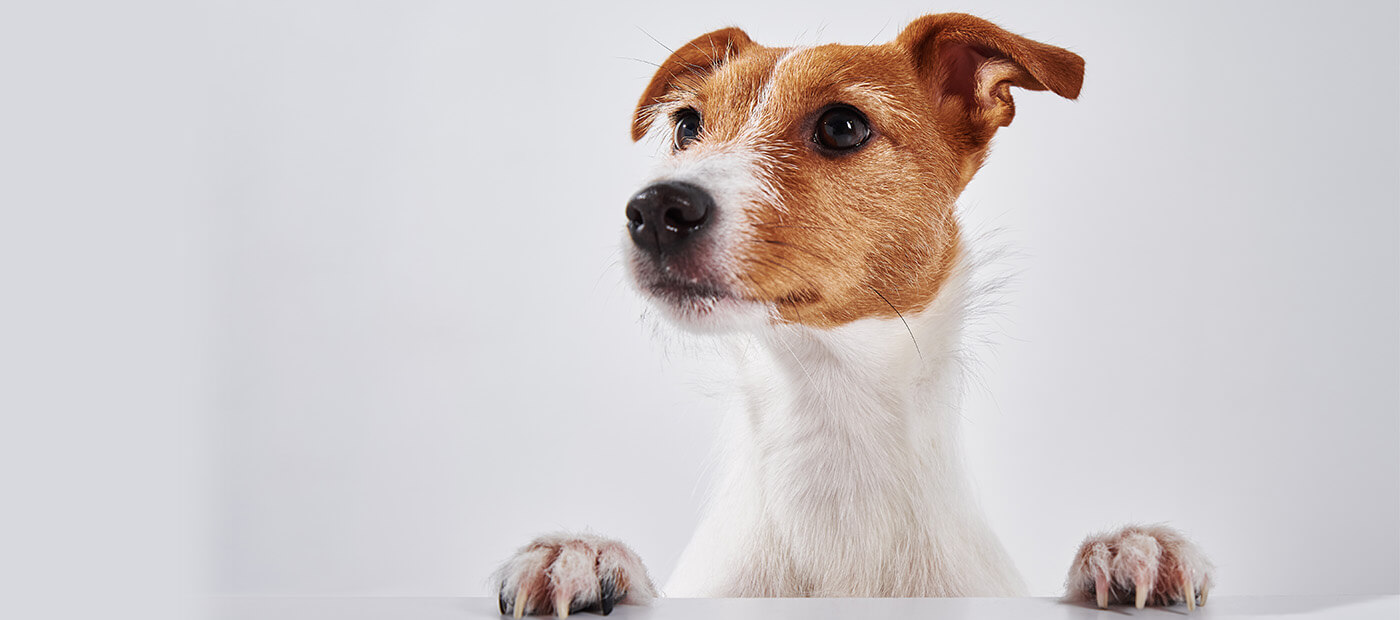 Specialized Grooming for Your Furry Friend
Hand Stripping Grooming
Specialized Pet Care for Wire-Haired Pups
All dogs deserve to be pampered. After all, they are more than pets or best friends – they are beloved members of families. Whereas some dogs only need standard grooming services, other breeds of dogs require a bit more work to keep them healthy and happy. If you have a wire-haired dog breed, your local Woofie's team can provide hand stripping grooming that will strip out the wire coat and reveal their softer coat. Their pet care professionals have specialized training to provide this delicate procedure and will make sure your pup is comfortable during their visit.
What Is Hand Stripping?
Hand stripping is a grooming technique for wire-haired dogs that removes excess hair from a pup's coat using a special process. Trained groomers hold the dog's hair with a stripping "knife" and remove it by pulling from the root. This allows a new coat to grow and simulates what would naturally happen if these breeds of dogs were out doing the activities they were initially bred for – activities that include running through brush and brambles, which naturally strip out their wire coat. Since many dogs don't partake in these kinds of activities, it's important that their parents stay on top of stripping their hair. Some wire-haired breeds include Schnauzers, Terriers, and Airedales.
Hand stripping grooming is a more time-consuming and involved process than standard grooming and requires specific skills. Routine hand stripping will ensure that dogs with wire coats remain healthy and their soft coat is able to grow through. Traditional grooming isn't sufficient for these breeds of dog because cutting or clipping a wire coat doesn't remove the dead fur and results in a dull coat that might turn a different color and prevents the new coat from growing in.
Your Pet's Comfort Is Our Top Priority
Your local Woofie's team has the experience and skills necessary to safely and comfortably hand strip your pup's wire coat. The hand stripping process may sound painful, but rest assured that when done correctly by trained professionals, it shouldn't bother them at all. Their hair is generally thickest around their ears and on their back, neck, and hips, and this hair usually comes out easily. If your pup has never experienced hand stripping, it may feel odd at first, but only because they aren't used to it. That's why your groomer may only do small sections during their first few sessions. This will help them get more comfortable with the process.
Ready to book your pup's hand stripping grooming appointment? The first step is to schedule a Grooming Consult. Since each breed and dog's coat is different, your local grooming professionals will need to develop a strategy for your dog's grooming. For first-timers, the groomer will meet with you and your pup for an assessment of the dog's coat and skin.
Woofie's recommends that sessions consist of bathing, grooming, and hand stripping to ensure your pup's optimal health.